Your Team for Total Tile
Roofing Services in Tucson, AZ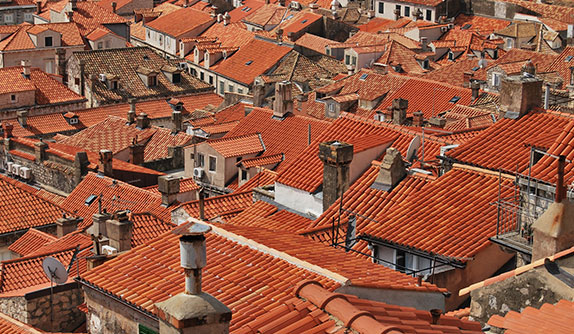 Tile roofing has been a popular choice with homeowners for decades. Tiles are incredibly attractive, durable, and come in a wide range of colors and styles. When it comes to professional tile roofing services in Tucson, AZ, you can't go past the team at Master Tech Roofing, LLC.
Our highly experienced tile roofers can repair, install or replace all types of tiles. If you'd like to find out more about our tile roofing services, contact our office today.
Contact Master Tech for your roofing needs!
Complete Tile
Roofing Services
Tile Roof Repairs
Strong winds or storms can cause tiles to shift out of place. If you have noticed that your roof tiles are broken, cracked or out of alignment, then contact Master Tech Roofing, LLC today for professional tile roof repair services.
Tile Roof Replacements
If your tiles have suffered too much damage or have simply reached the end of their lifespan, then Master Tech Roofing, LLC can replace them for you quickly and cost effectively. When a tile roof has developed leaks or water stains are starting to appear under the eaves, it may need to be replaced. Contact Master Tech Roofing, LLC to arrange an inspection.
Tile Roof Installations
Master Tech Roofing, LLC provides professional tile roof installation services for residential and commercial customers throughout Tucson, AZ, and the surrounding areas. We can install a wide range of tiles in a variety of colors and patterns.
Clay roof tiles
Metal roof tiles
Natural slate roof tiles
Concrete roof tiles
Pantiles