Metal Roof Installation, Repair
and Replacement Services in Tucson, AZ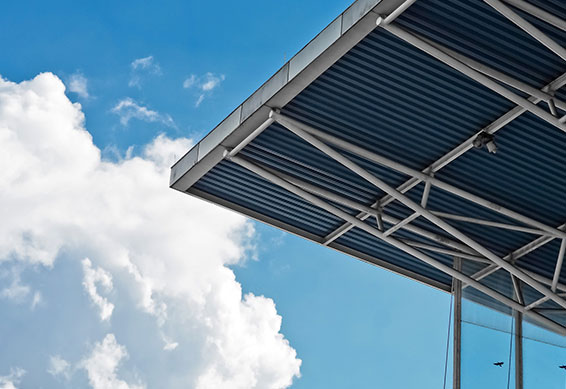 Whether you are upgrading the roof on your home or your business, a metal roof could be the best solution. Metal roofs have a range of benefits. They are practical, long lasting and cost effective. Most metal roofs have a lifespan of 50 to 70 years. Metal roofs are low maintenance, energy efficient and are inexpensive to install and repair.
Master Tech Roofing, LLC provides professional metal roof installation, repair and replacement services for residential and commercial customers in Tucson, AZ. Contact us today for a quote.
Contact Master Tech for your roofing needs!
Complete Metal
Roofing Services
Metal Roof Installation Services
Metal roofing systems are quick to install, last a lifetime and are a good deal cheaper than other roofing alternatives. If you are building a home or constructing a business premises, contact Master Tech Roofing, LLC for professional metal roof installation services.
Metal Roof Repair Services
Although they are incredibly durable, metal roofs can suffer damage in wild storms or simply because they have been improperly installed. If your metal roof is warped, cracked or leaking, contact Master Tech Roofing, LLC in Tucson, AZ, for expert repairs.
Metal Roof
Replacement Services
Curled edges, rust or leaks are all signs that your metal roof may need to be replaced. Master Tech Roofing, LLC can assess your roof and advise you if it can be repaired or if you need a total replacement.